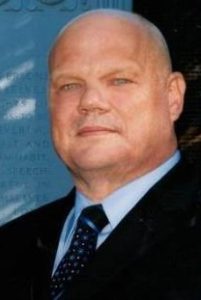 The city lost another longtime public servant this week, as current and longtime member of the Everett School Committee Richard Baniewicz unexpectedly passed away on Saturday. The 15-year School Committee member and former three-term member of the Common Council was 67. He was a past chairman and vice chairman of the School Committee.
There will be no special election to fill his at-Large seat. A joint convention of the City Council and School Committee will convene to appoint a replacement to serve the full term Baniewicz was elected for only last month.
The appointment will be the second of its kind this year, after Robert Carreiro's sudden passing in October created a School Committee vacancy that was ultimately filled by Marcony Almeida-Barros in November.
Baniewicz, an Everett native, graduated from Everett High School in 1969 and was the president of his graduating class and co-captain of the football team. He attended Northeastern University on a football scholarship, graduating with a degree in business management. He was nominated for National Little American All-American
He was the beloved and devoted husband for over 40 years of the late Linda M. (Quartarone) Baniewicz, a former Everett Public Schools teacher. He was also the son of the late Henry F. and Lillian Baniewicz and brother of Henry "Rookie" Baniewicz of Lynn, Dennis and his wife, Diane Baniewicz of S. Yarmouth and John Baniewicz; and he is survived by many nieces, nephews, grandnieces and grandnephews.
Services were held on Wednesday, December 6 at the Cafasso Funeral Home, and a funeral was held on Thursday, December 7 at Immaculate Conception Church. He was interred at Woodlawn Cemetery in Everett.
In lieu of flowers, contributions in Richard's memory to the E Club of Everett (P. O. Box 490135, Everett, MA 02149) would be sincerely appreciated.