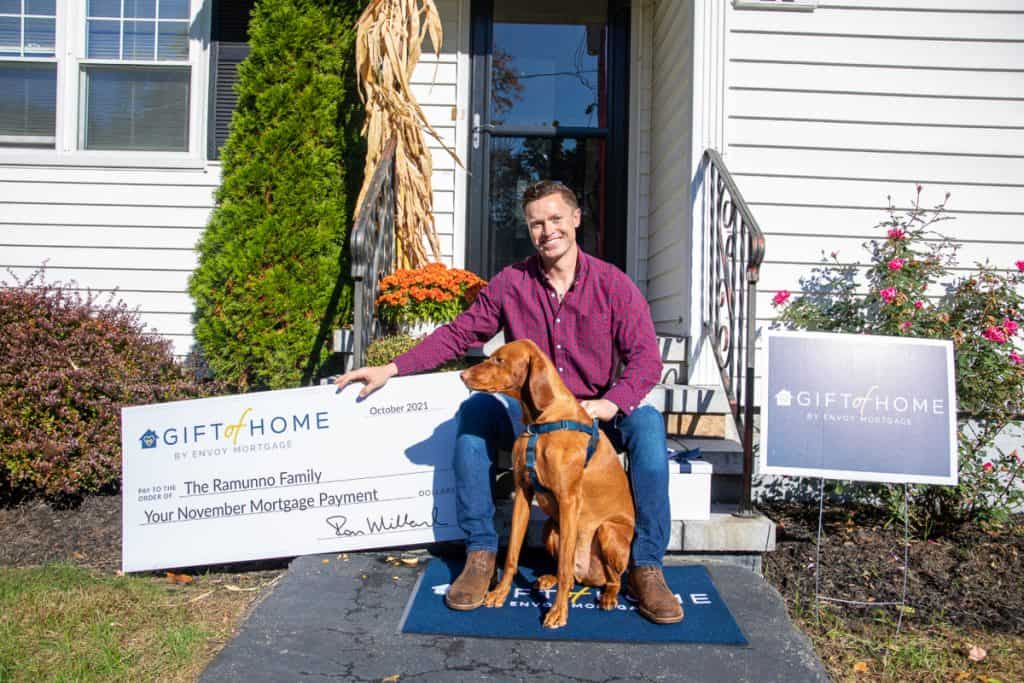 Everett Police Officer Stephen Ramunno was recently chosen by his mortgage company, Envoy Mortgage, to receive a monetary gift that will pay his mortgage and real estate taxes for the month of November. The surprise check was presented to Ramunno at his home in Methuen on October 20. He was one of just 50 Envoy customers chosen to receive a check, which is part of the company's Gift of Home Program.
  Ramunno has worked tirelessly during the COVID-19 pandemic to ensure the safety and well-being of Everett's residents. Despite testing positive for COVID-19 himself, Ramunno overcame the virus and was able to rejoin the ranks of Everett's finest. With a passion for helping residents plagued by food insecurity and mental health issues, Ramunno has become an "instrumental force" at the Elliot Family Resource Center.
  "Interestingly enough, my favorite part about being a police officer is the community aspect and doing the community service work," he said. "Particularly, working with juveniles who were adversely impacted the most throughout this whole thing. Their parents were losing jobs, properties and family members. We were able to step in and provide resources that we were never able to provide up to this point."
  Prior to joining the Police Department in March 2017, Ramunno was a healthcare specialist in the U.S. Army for four years, which included one tour of duty in Afghanistan.
  According to Envoy, the Gift of Home recipients range from veterans to small business owners who have made significant contributions to their communities. The recipients are then selected at random from the group of customers who have a loan from Envoy's Department of Veterans Affairs or from the Federal Housing Administration.