City councillors unanimously approved the appointments, 9-0, of two hires during their meeting at City Hall on Monday night. Antoine Coleman was appointed as the Veterans Affairs Director for a three-year term, and David Palumbo was appointed as the Inspectional Services Director, also for a three-year term, expiring October 2025.
  Coleman, an Everett High graduate from the Class of 2004, majored in civil engineering at Worcester Polytechnic Institute. He is best friends with Everett High School Vice Principal/Head Basketball Coach Stanley Chamblain, who he said has been a major influence in his life. Coleman is a veteran, serving in Afghanistan from 2010 to 2011 in the US Marine Corps to the rank of Sergeant. Coleman took over the job of Jeanne Cristiano, who retired and currently serves as chair as the School Committee.
  "When I came back from war, the veterans service office helped me, so I want to pay that forward," Coleman said. "I want to bridge the gap between youth and military."
  Councillor-at-Large Stephanie Smith thanked him for his service, adding that she's looking forward to working alongside him. Ward 6 Councillor Alfred Lattanzi said they've had some great conversations, also thanking Coleman for his service.
  David Palumbo said it was great to be sworn in, and he's happy to be part of the Inspectional Services Department (ISD) team.
  He previously worked for the City of Lawrence for approximately six and a half years. Graduating from Wentworth Institute of Technology, Palumbo's father was a general contractor, and he worked with his dad at a young age. He took continuing education courses throughout the year.
  "Education is paramount for the public as well as the staff, making our online portal more user-friendly and efficient," said Palumbo, who replaced George Lane as the ISD director.
  Lattanzi said Palumbo has a great resume.
  Councillor-at-Large Michael Marchese, who is a State Representative candidate, wished Palumbo luck on-the-job."It's a pleasure to finally meet you," Marchese said. "I think you'll do fine."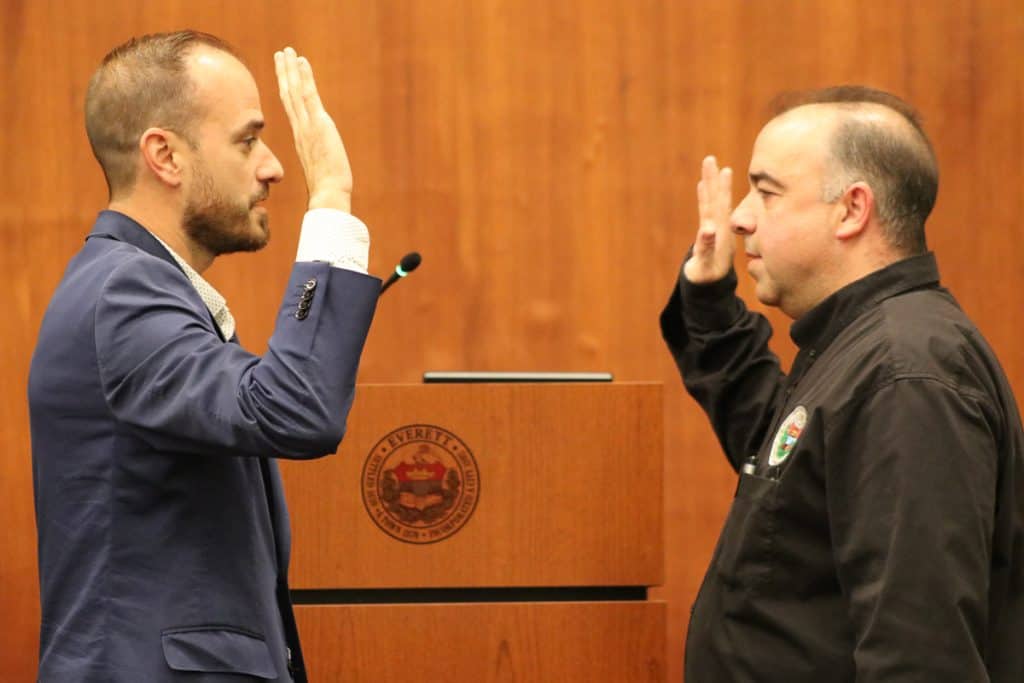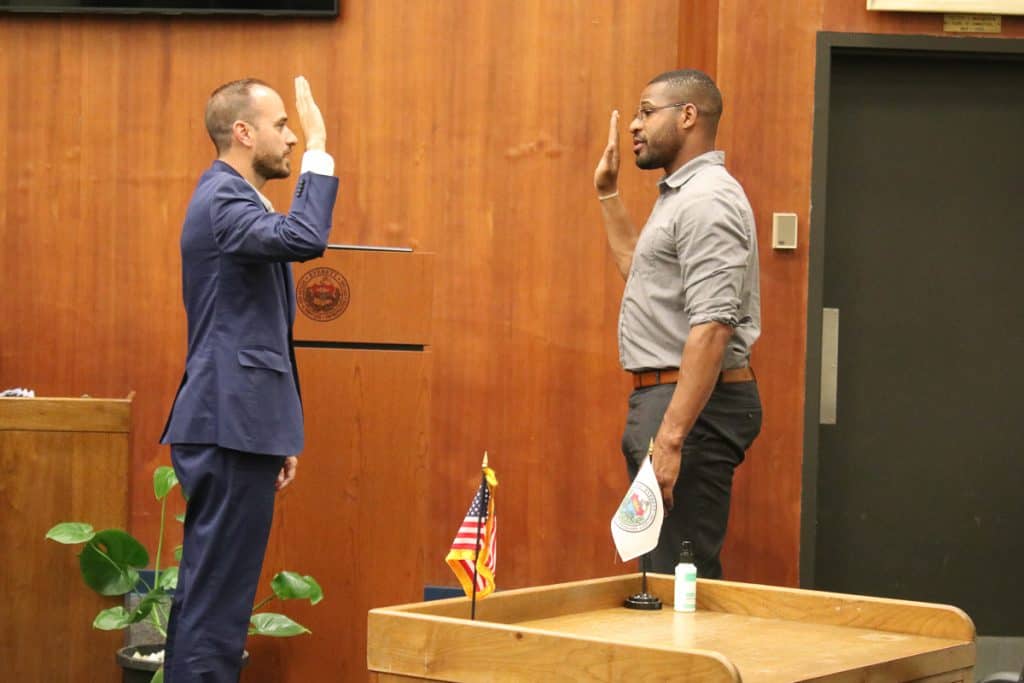 (Advocate photos by Tara Vocino)