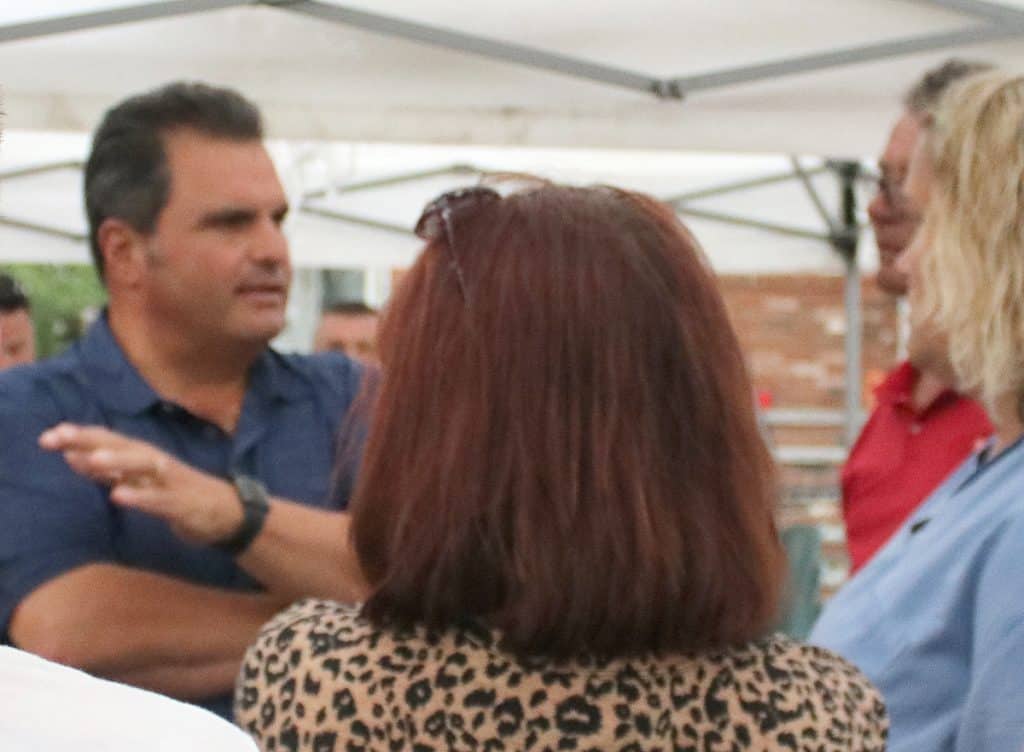 Neighbors provided input to the proposed redesign of Shapiro Park during an informational on-site renovation meeting on Tuesday night. The original plan of open green space, which was designed a few years ago based on feedback received back then, isn't what the current neighborhood intends.
  "Based on tonight's meeting, it looks like the community wants more of an active playground with water structures," CBA Landscape Architects Principal DJ Chagnon said. "Our firm takes pride in doing things asked of the community."
  Chagnon will return to the site on Wednesday, July 28, at 6 p.m. with a revised schematic plan. The park was scheduled to be complete by Oct. 25, but now construction will begin in the fall with an expected opening date of May 2022, according to Chagnon. It will still be half an acre, well-lit and open from sunrise to sunset.
  Neighbors discussed what they'd like to see with The Everett Advocate after the meeting. The general consensus was that they didn't want a basketball court, as smoking, drug exchange and fights were a nuisance, according to next-door neighbor of nine years Balina Thereault. Residents wanted a seesaw, two spinning items and a splash pad.
  "Even though it was closed, people would jump the fence," Thereault said. "We need to construct this fence more than seven feet so they can't jump it."
  The other next door neighbor, of 20 years, who lives across the street from Thereault, Dorothy Lemerise, said she likes the idea of no basketball courts and brighter lighting to keep people in check. She said the park closed down three years ago when a slide malfunctioned. "I'd like to see a seesaw and slide put in," Lemerise said.
  Resident Kim Arias, whose grandchildren will use the park and who lives a few doors down from Lemerise, said she'd like to see swing sets, a splash pad, a monkey bar and a spinner.
  The neighborhood has another playground on Florence Street within walking distance and at the George Keverian School. Three daycares and collaborative school students all use the parks.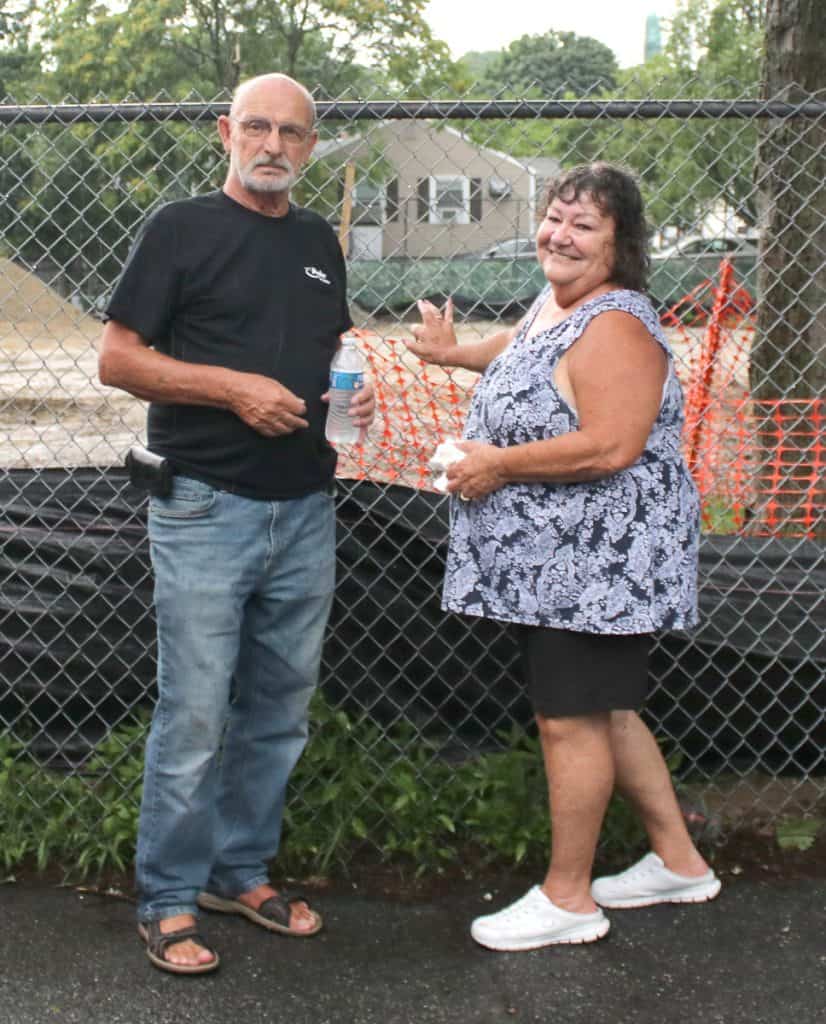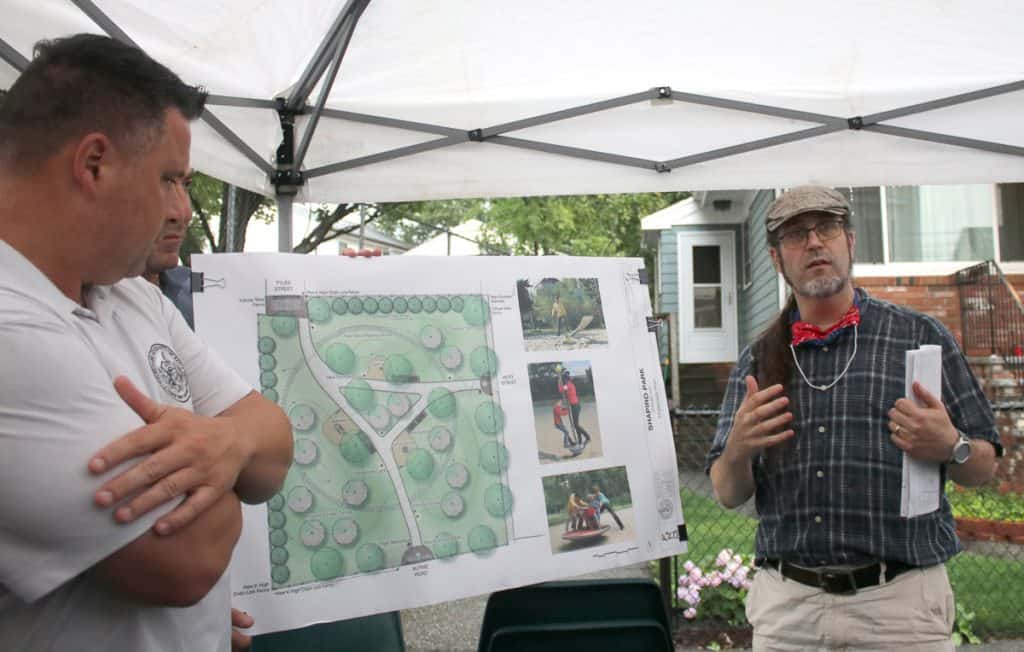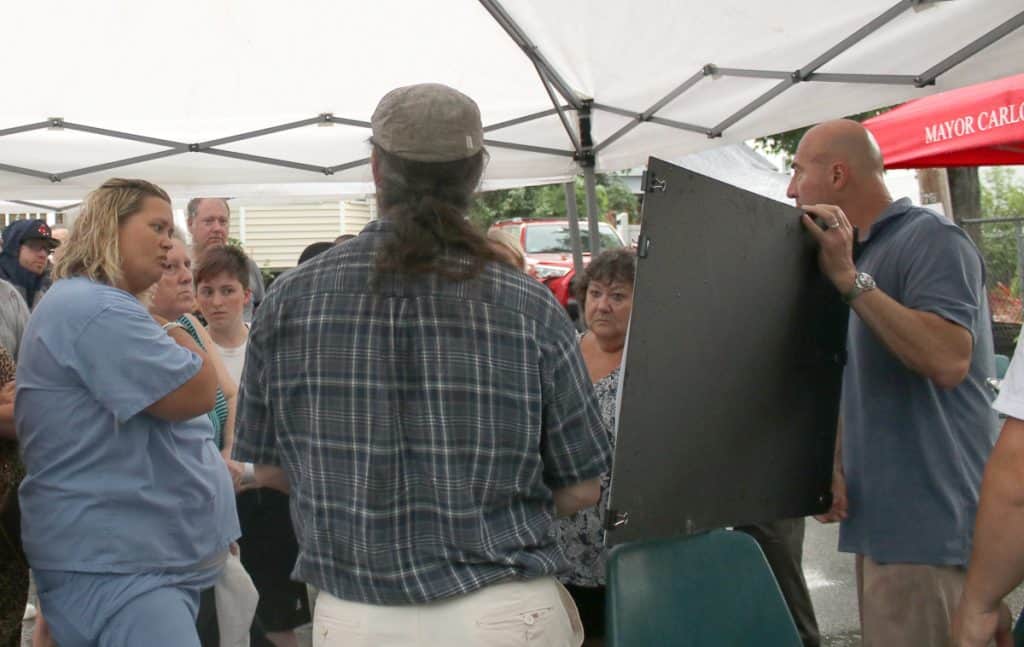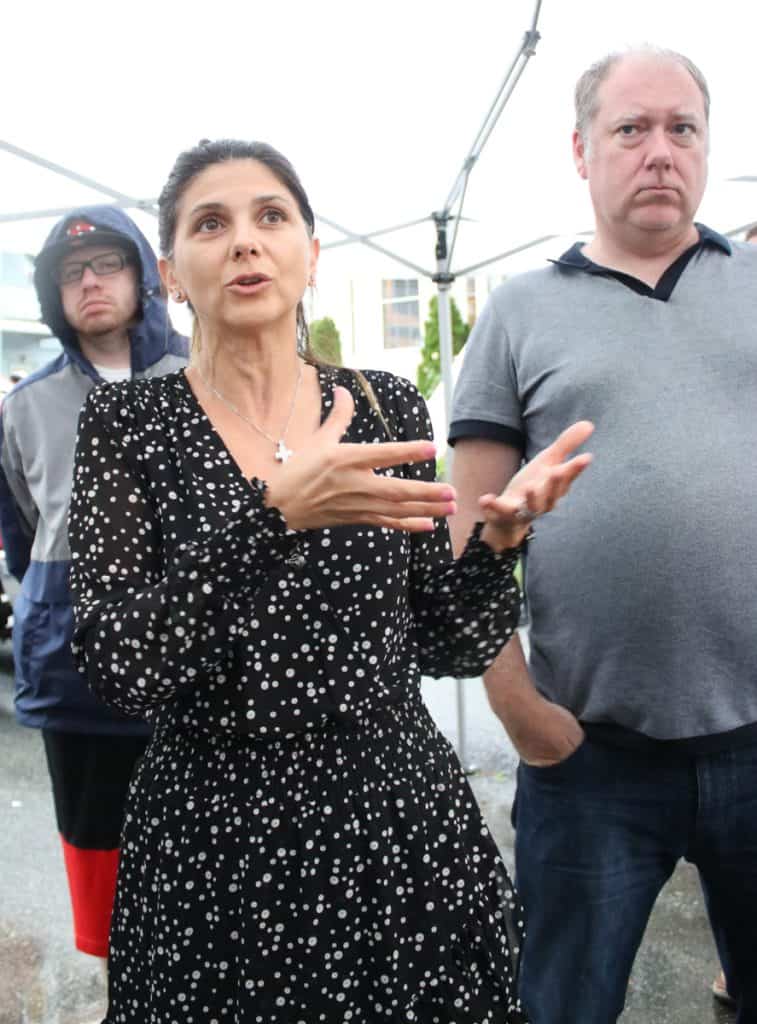 (Advocate photos by Tara Vocino)