The USA Softball Middle-Essex League in Everett opened their summer season, playing their first home games on Monday, Tuesday and Wednesday nights at Glendale Park.
  The Everett Tide 14U Red is 3-0 so far in the Middle-Essex League. Head Coach Nicholas Olson described a few key plays that led to the win, 13-3, against the other Everett Tide 14U team on Monday night. "Kayleigh McMahon had four RBIs," Olson said. "Sarah Tiberii made two great plays in left field." Olson lauded Ashley Seward and Jayla Davila's defensive skills, saying they were a brick wall at third base and shortstop. "Pitcher Sophia Clarke had seven strikeouts and Catcher Emilia Maria-Babcock did great behind the plate," Olson said. "Maeve Hurley had five stolen bases."
  They're a great group of kids and play extremely well together, according to Olson.
  The Everett Tide 18U Blue team beat Wellesley 10-0 on Wednesday night. "Tonight we beat Wellesley 10-0 behind great pitching from Celeste Fuccillo, who struck out seven batters and only let up one hit," Head Coach William Seward said. "The Tide also played great defense, led by Ashley Fitzgerald, who made a couple of great plays at shortstop, including a double play."
  Seward added that they had big, timely hits by Emma Longmore and Julianna Edwards, who both drove in two runs with singles.
  After a rain and lightning delay, the Everett Tide 18U Red beat the TriTown Titans (Topsfield, Boxford and Middleton) 12-5 on Wednesday night. "Every player contributed," Head Coach Michele Maiuri said. "Our bats were alive and everyone hit well."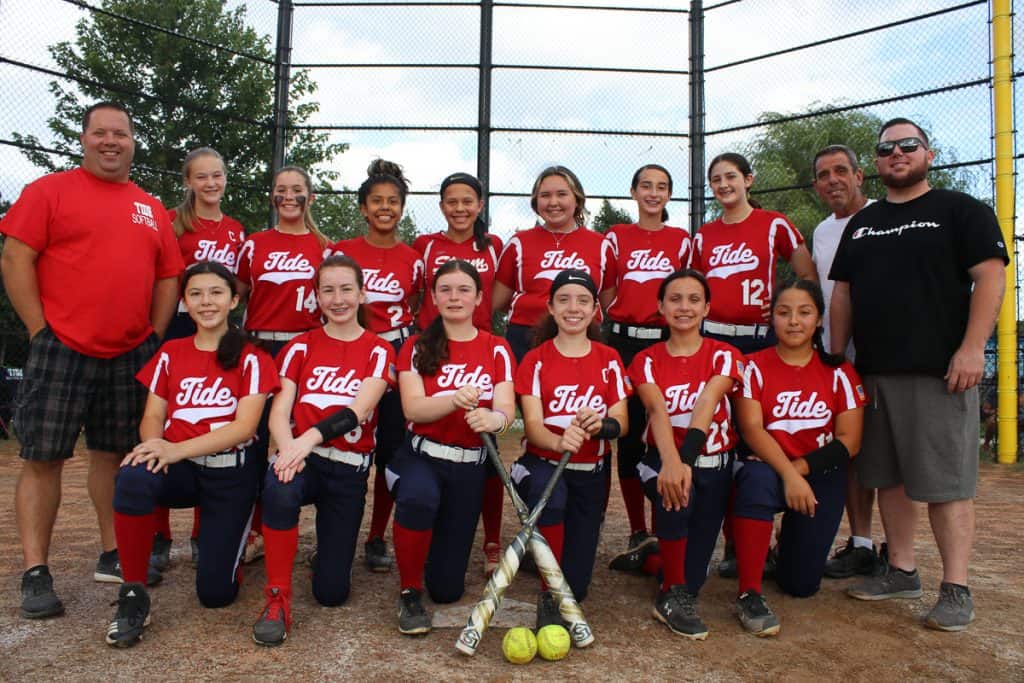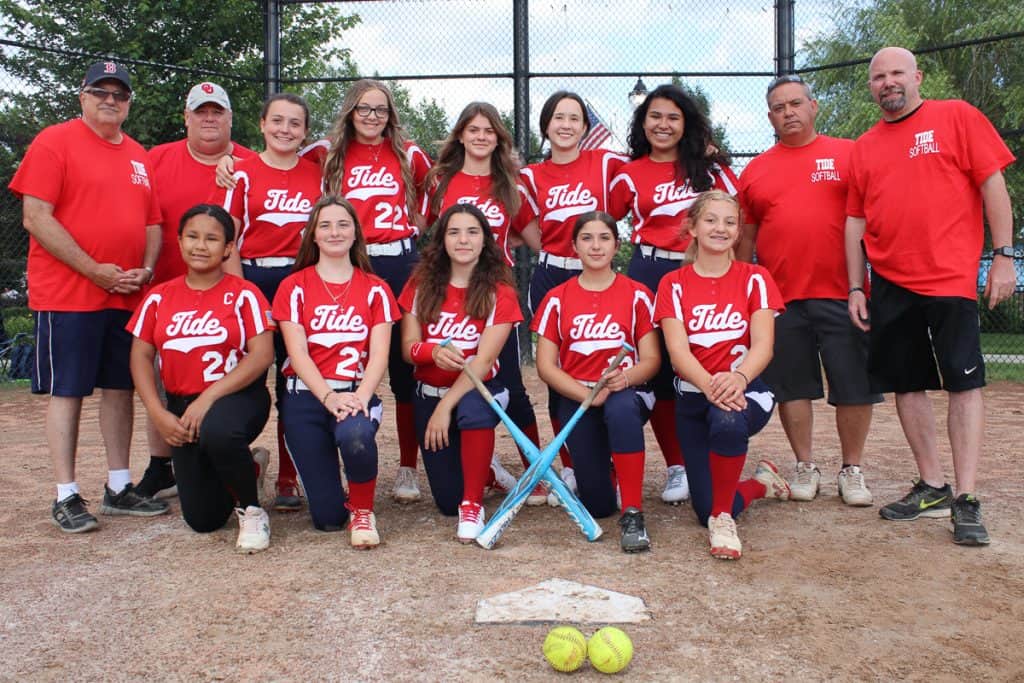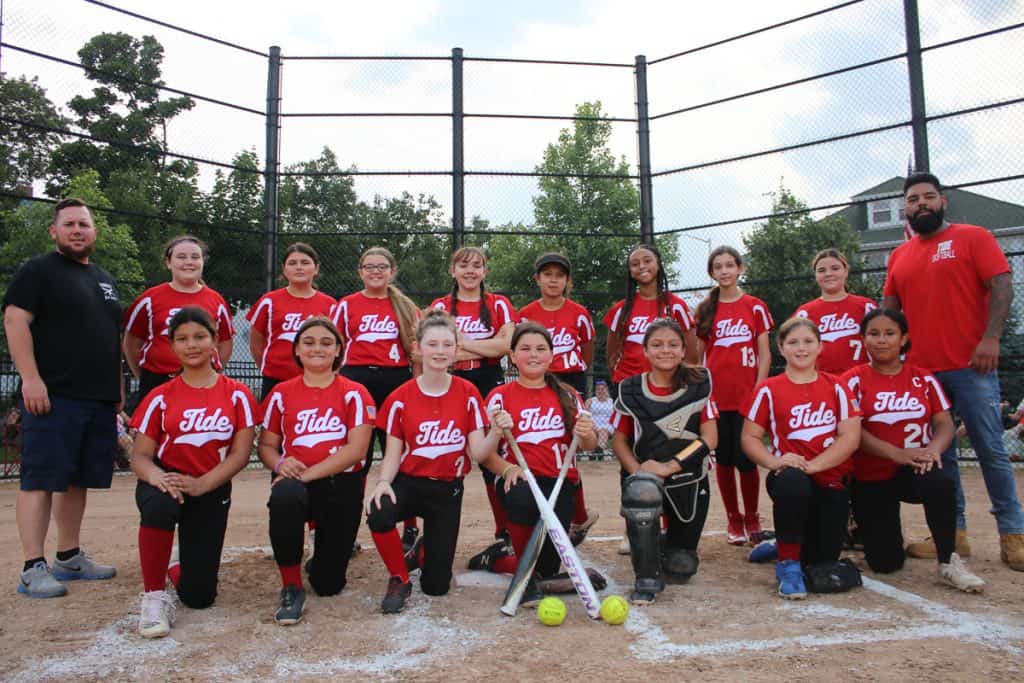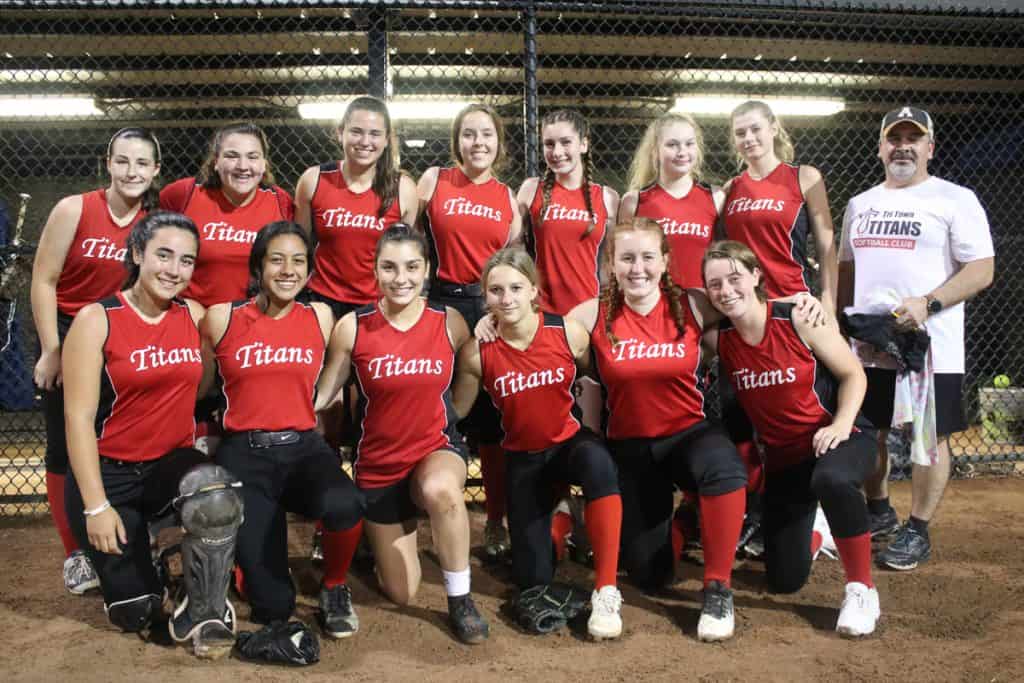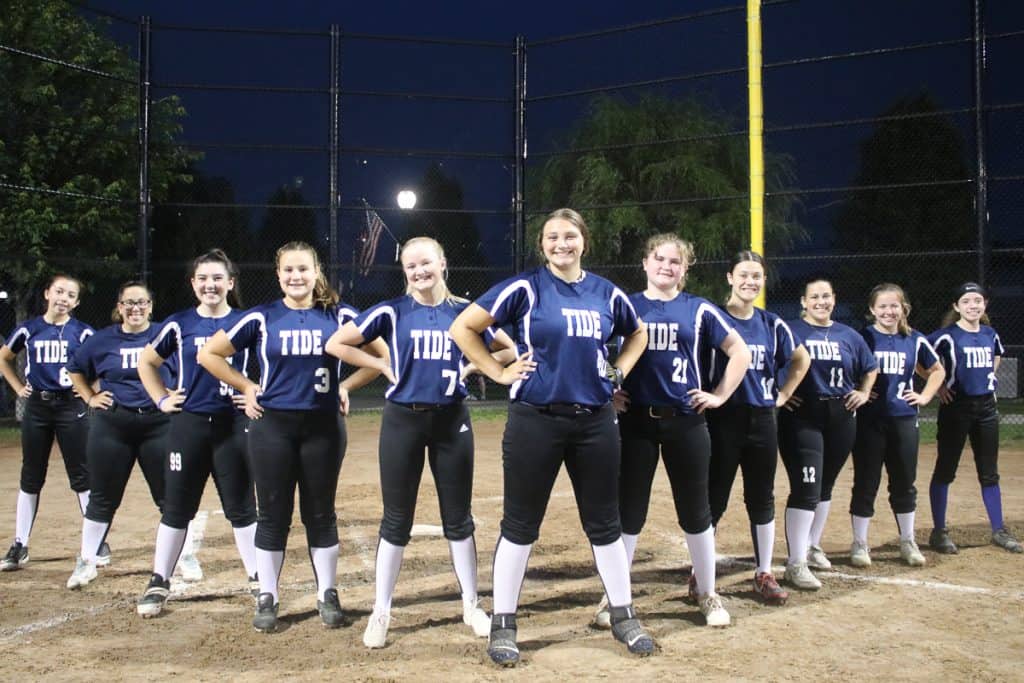 (Advocate photos by Tara Vocino)