With White Sox Head Coach Peter DeSimone hanging up his coaching hat after 25 years, the White Sox clinched the Everett Little League Major League championship title against the Padres, 1-0, at Sacramone Park on Saturday night.
  "It's an excellent 25th year finale," DeSimone said. "It's a nice round number to finish my coaching career."
  DeSimone singled out a few key plays that led to the win, although he noted it was a team effort. He said both teams are the top ones in the league. Right fielder Jhostin Coreas made a great catch, according to DeSimone. "Left fielder Isabella Krokos made a great catch on the second batter that turned into a double play," DeSimone said. "Pitcher Alex Sullivan had four strikeouts, which was one of the greatest games I've ever seen him play."
  The White Sox have clinched the fourth title in five seasons, and the seventh title overall since 2004.
  "I have been incredibly fortunate to be surrounded by so many amazing players, coaches and parents over my 25 years of coaching," DeSimone said. "They are the reason I always looked forward to coming back every single year, and without them I would never have been able to have been a part of several championship seasons."
  DeSimone's career began with coaching his son in 1996 and then his daughter in 2006. "They were the reason I got into it, but my wife, Diane, was the reason I was able to stay in it for as long as I have," DeSimone said. "Her patience and understanding allowed me to do something that I have loved for over two decades, and for that I cannot truly express my appreciation."
Athletics of Minor League win championship
  Athletics Assistant Coach James Striker made a promise to the players that he'd shave his long beard, for the first time in many years, after they won the Minor League championship against the Blue Jays, 14-3, at Sacramone Park on Saturday. Fans were using bullhorns to cheer each team on.
  "It's the two best teams all year long," Athletics Head Coach Brian Lombardo said of his team and the Blue Jays. "Our kids practiced hard and stayed focused."
  The winning pitcher was Jovens Jean while the winning catcher was Meghan Comerford. He noted a few key plays that led to the win. Jean struck out nine batters over four innings of work. "LJ Mason went three for three in the game with three doubles," Lombardo said. "Nick Savi, who also pitched in relief, had three hits in four at bats."
  According to Lombardo, Nathan Alcy, who just returned from a thumb injury, went two for three and drew a walk. Meghan Comerford came up big in the sixth inning with a triple, which sparked a late rally to help put the game away.
  In the dugout after the win, Striker was shaving his beard that he'd had for a long time, with his players cheering him on.
  Displaying good sportsmanship, Lombardo said the Blue Jays are a strong baseball team, adding that they have some of the most dedicated people and coaches in the league. Last year, the Athletics beat the Reds in the championship.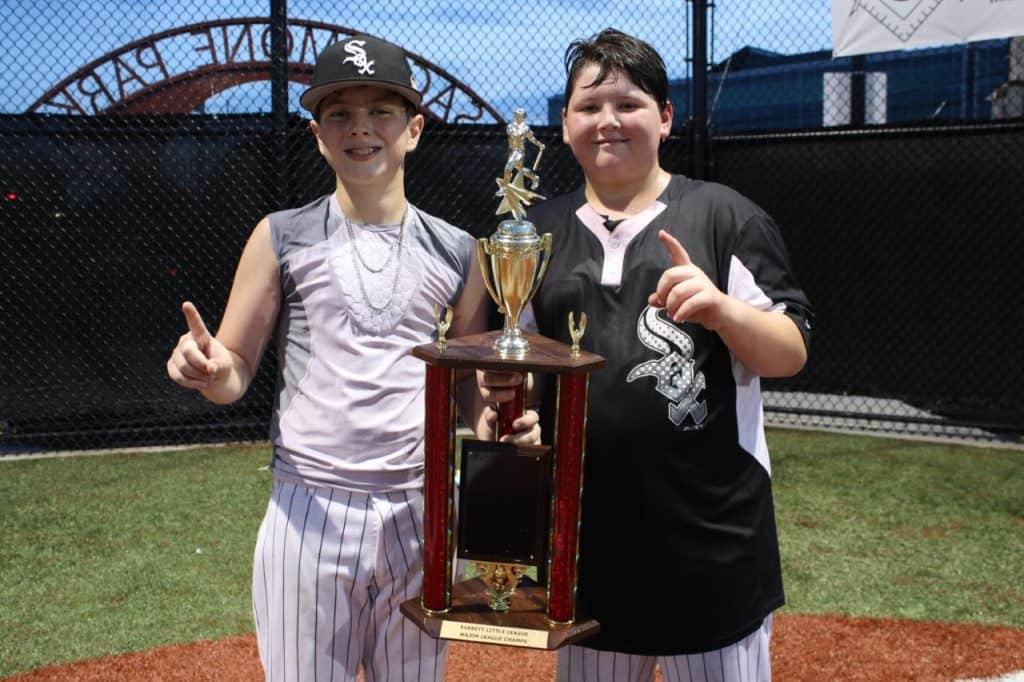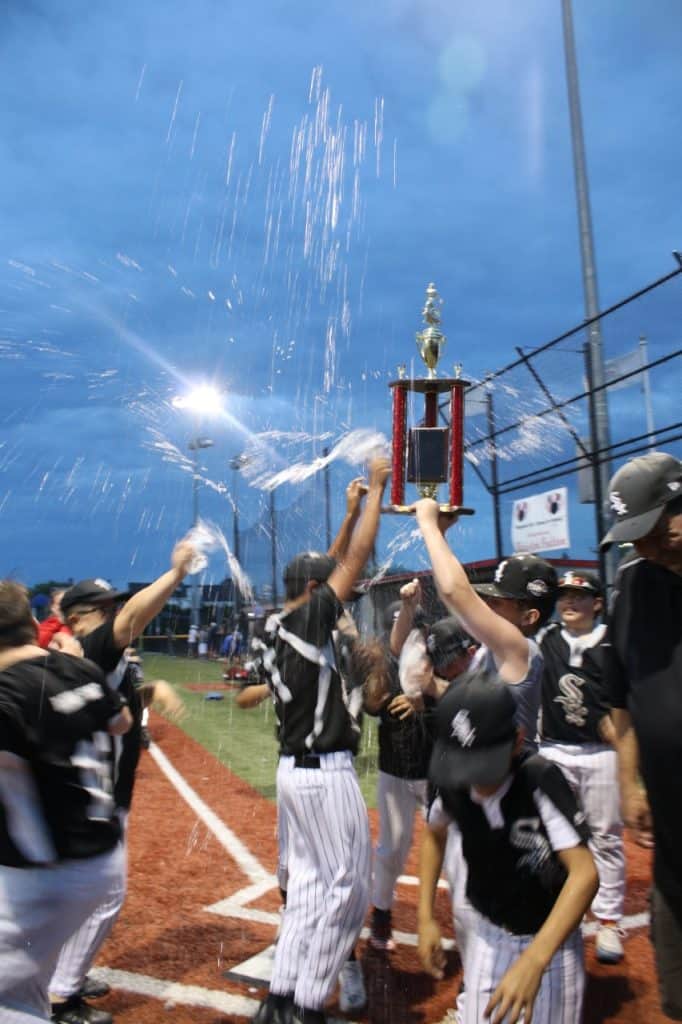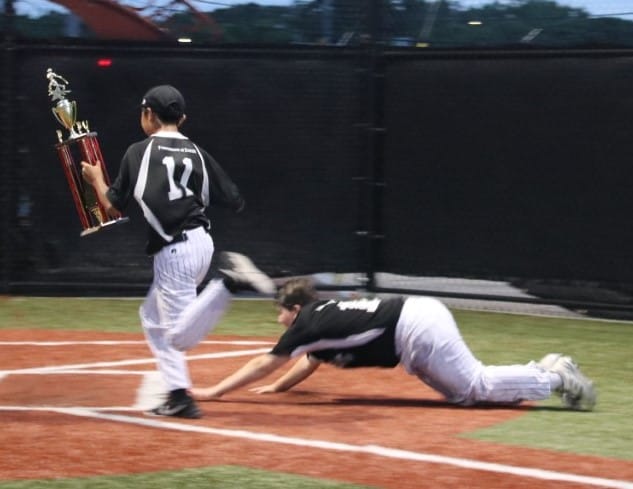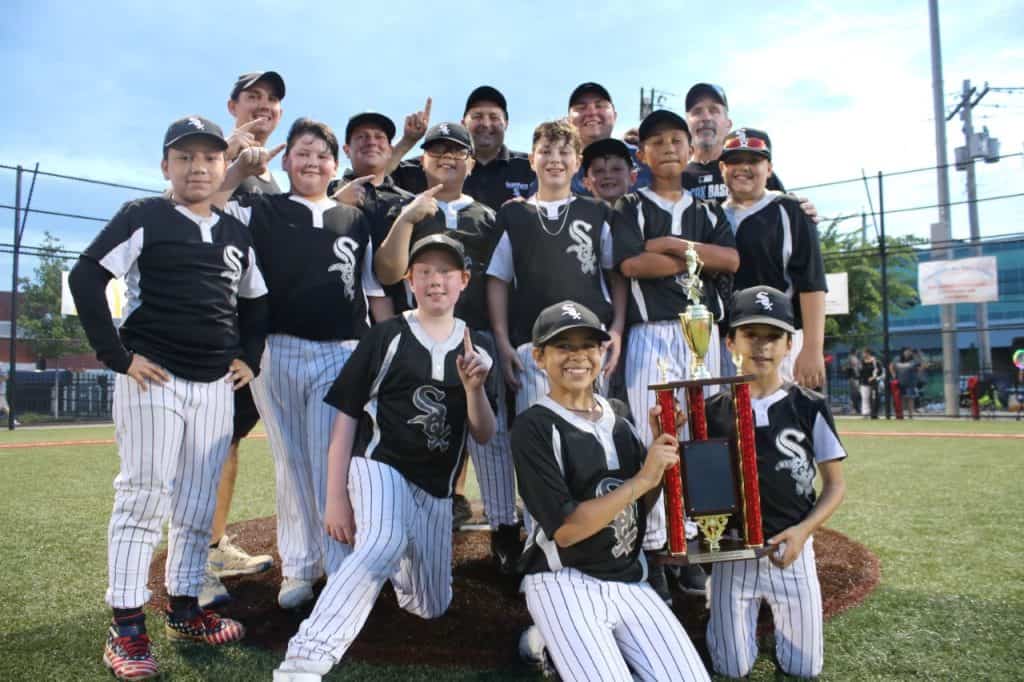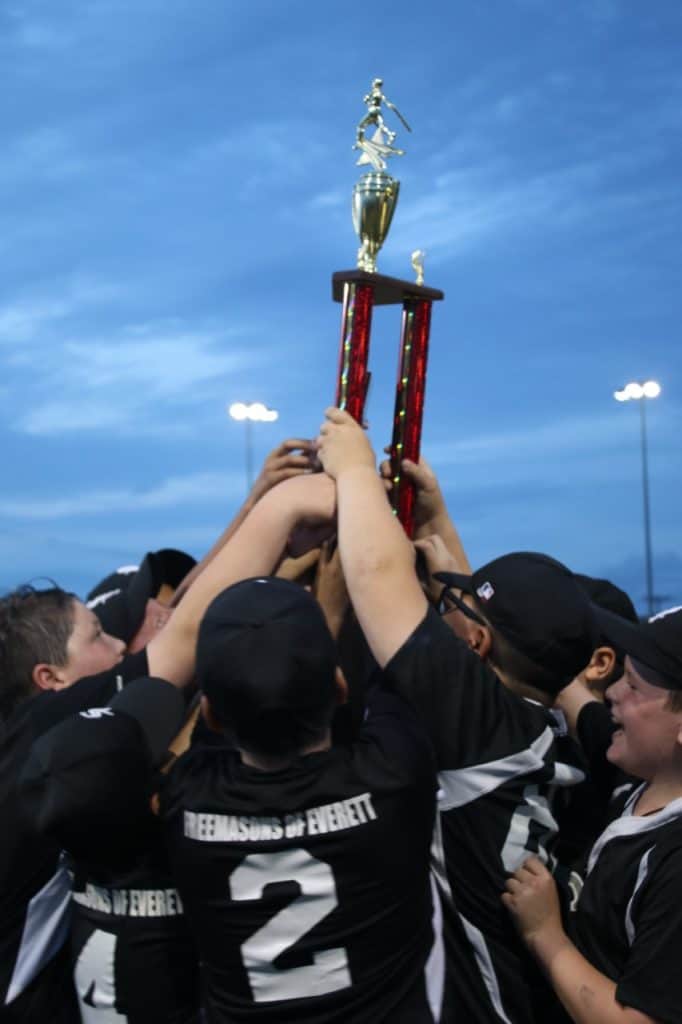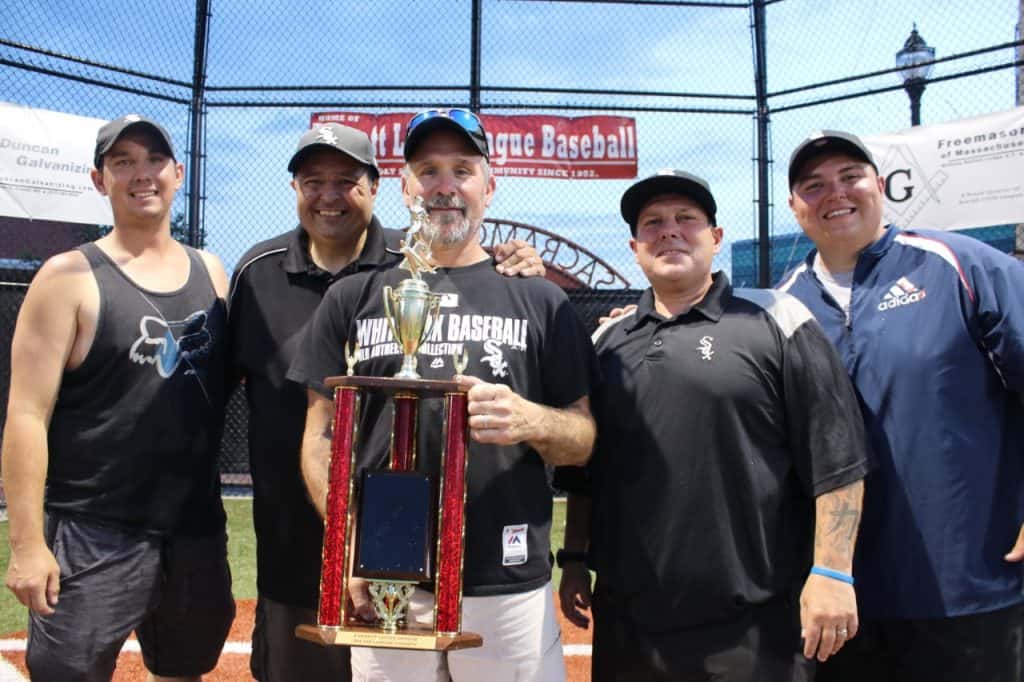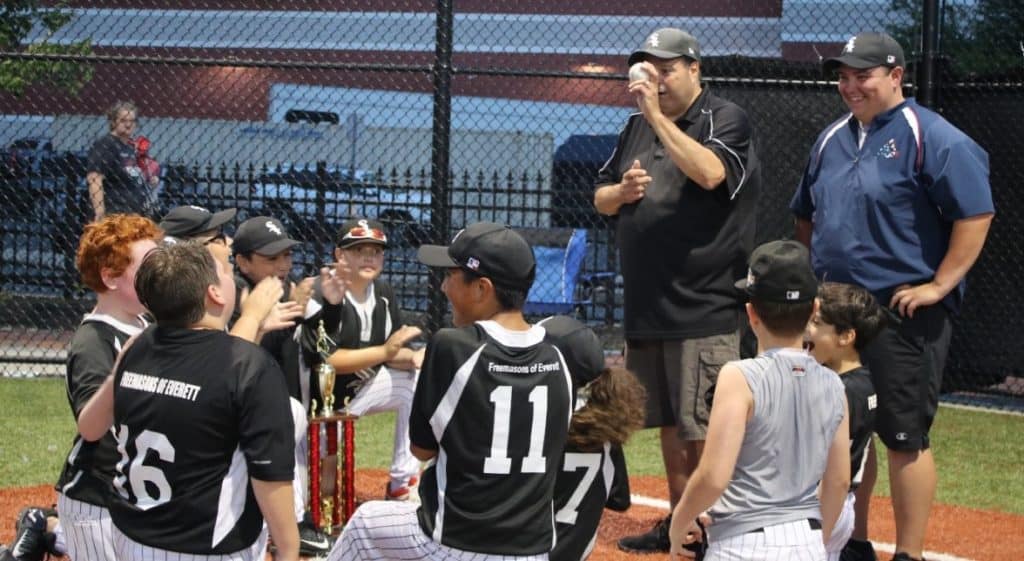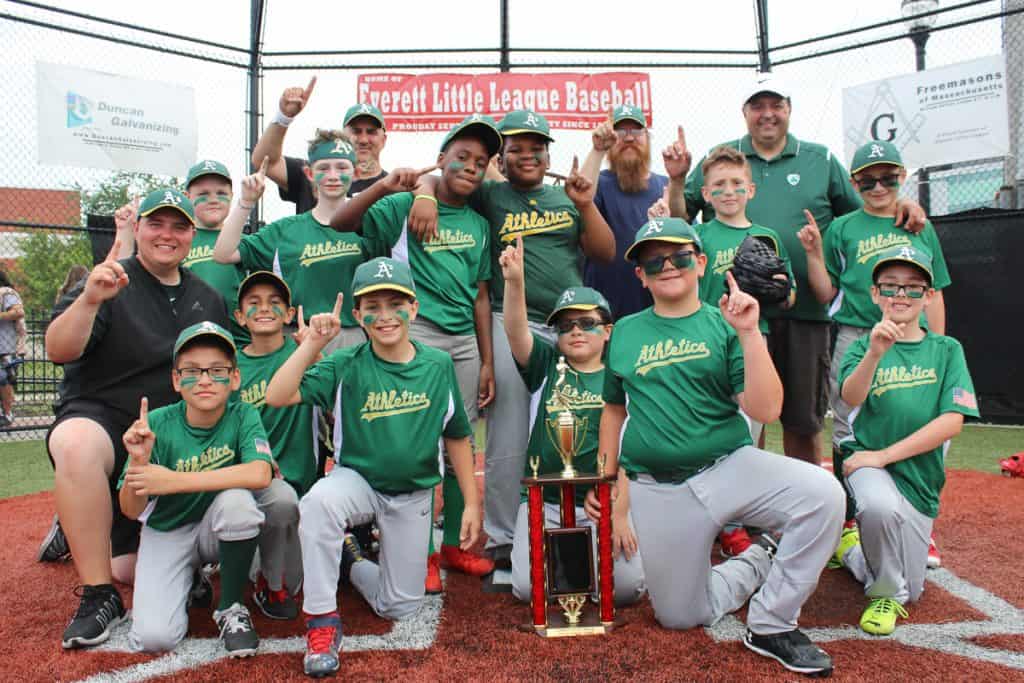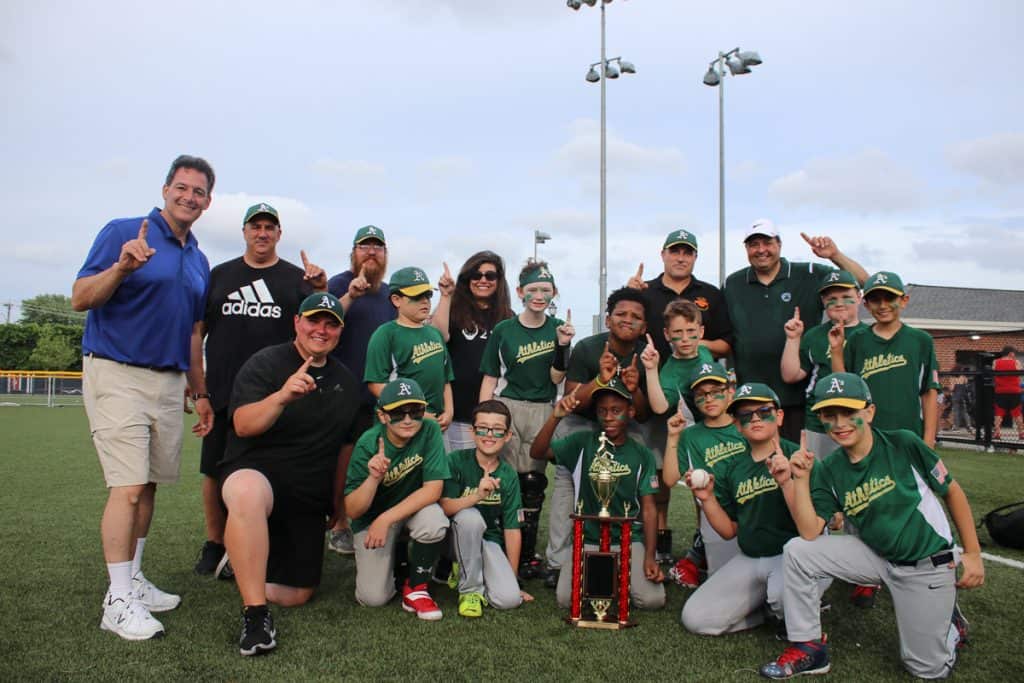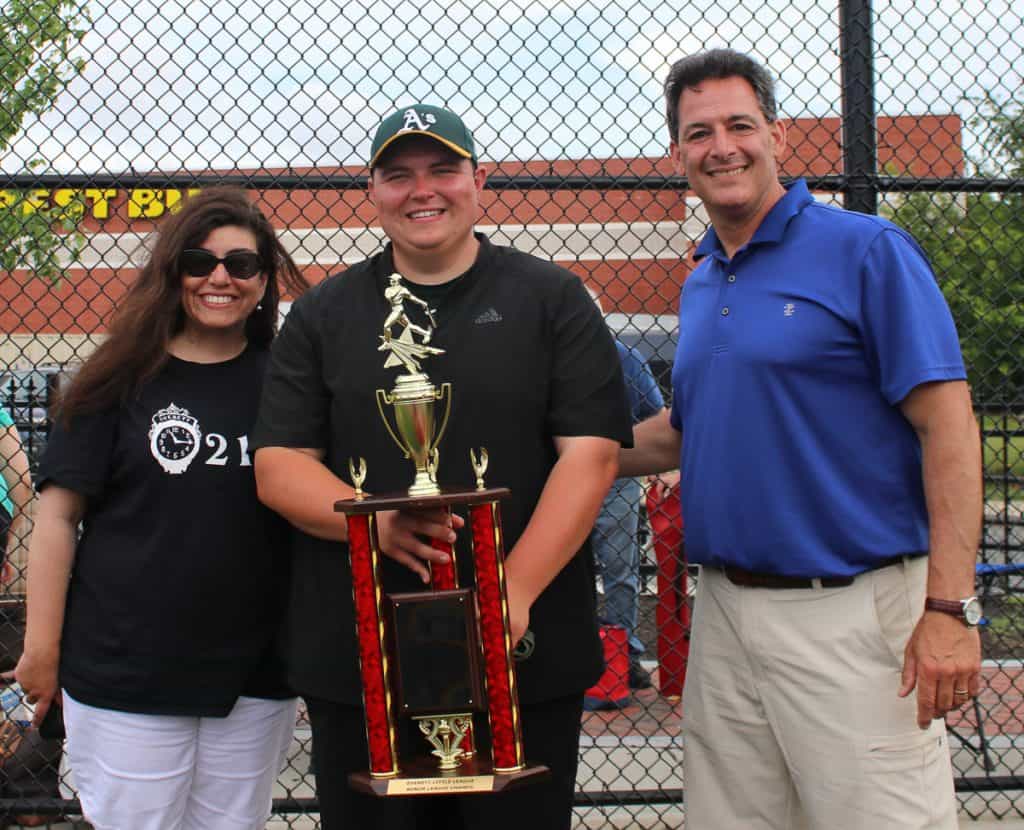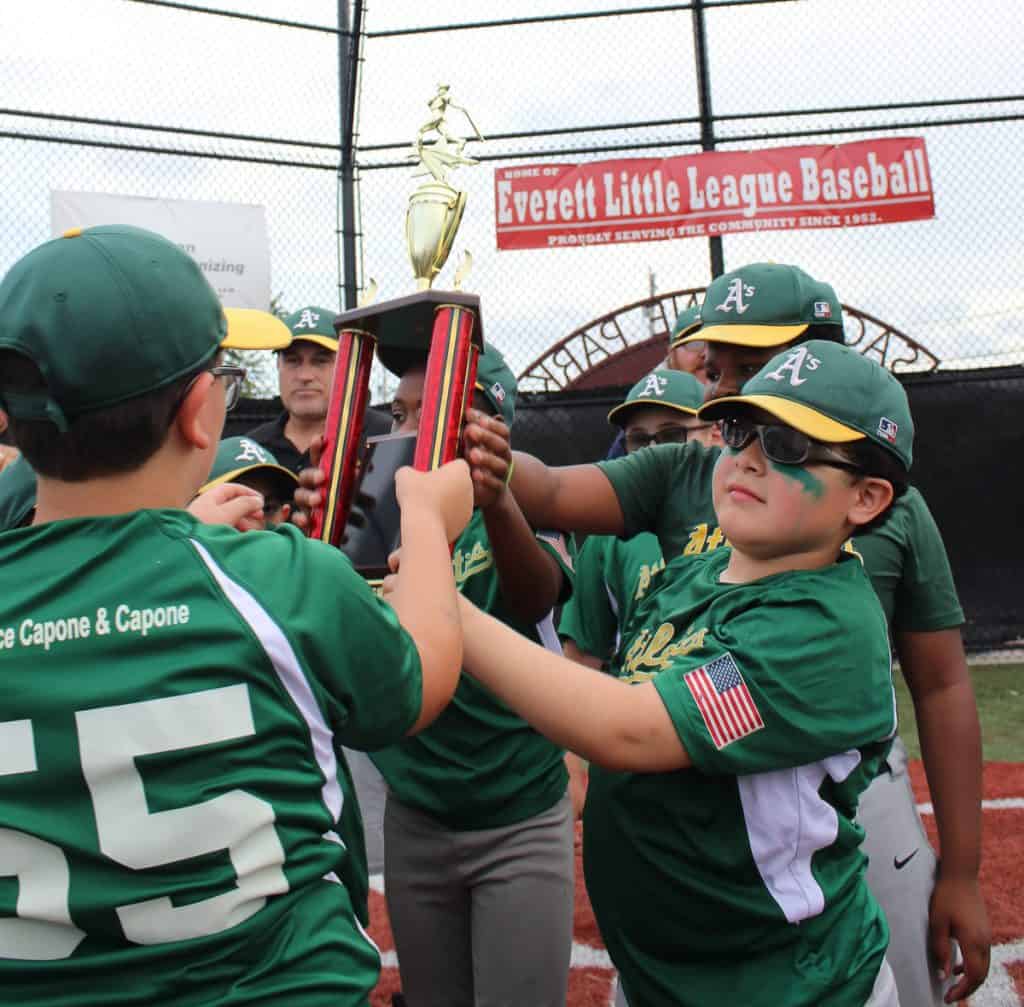 (Advocate photos by Tara Vocino)