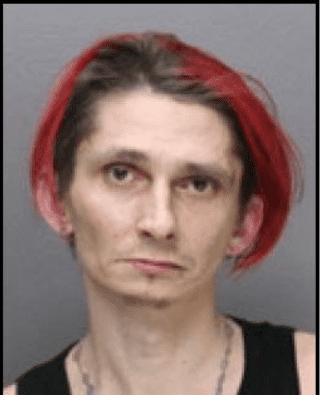 Kamil Mogielnicki, 37, of Malden, was taken into police custody after he was allegedly found sleeping on an Orange Line train with a loaded gun in his waistband. At 7:15 p.m. on October 27, MBTA Transit Police officers reportedly found Mogielnicki "sound asleep" on the train, which had just arrived at Forest Hills Station in Jamaica Plain. Reportedly, upon arrival, police saw that Mogielnicki was in possession of a 9mm Ruger; officers woke him and quickly discovered that the gun was fully loaded and that Mogielnicki did not have a license to carry a firearm.
  After Mogielnicki was taken into custody, officers allegedly discovered that he also was carrying Class A narcotics that were packaged in a manner "consistent for resale."
  Mogielnicki was subsequently charged with the unlicensed possession of a firearm, unlawful possession of ammunition and possession of a Class A drug with intent to distribute. He was arraigned in West Roxbury Municipal Court on October 28 and was held on $7,500 bail.
  Mogielnicki is scheduled to be back in court on November 23. If convicted, Mogielnicki could face up to two years in prison for not having a license to carry a firearm. He could also face up to 10 years in prison and a fine of up to $10,000 for possession with intent to distribute a Class A drug.
  No additional information was made available as the incident remains under investigation.
  According to police, this is not Mogielnicki's first encounter with law enforcement. In January 2020, he allegedly used a "knife and blunt object" in an attempt to break into the Dunkin' Donuts at Ruggles Station in Roxbury. That case is still pending. If convicted, Mogielnicki could be sentenced to up to 20 years in prison for that incident.