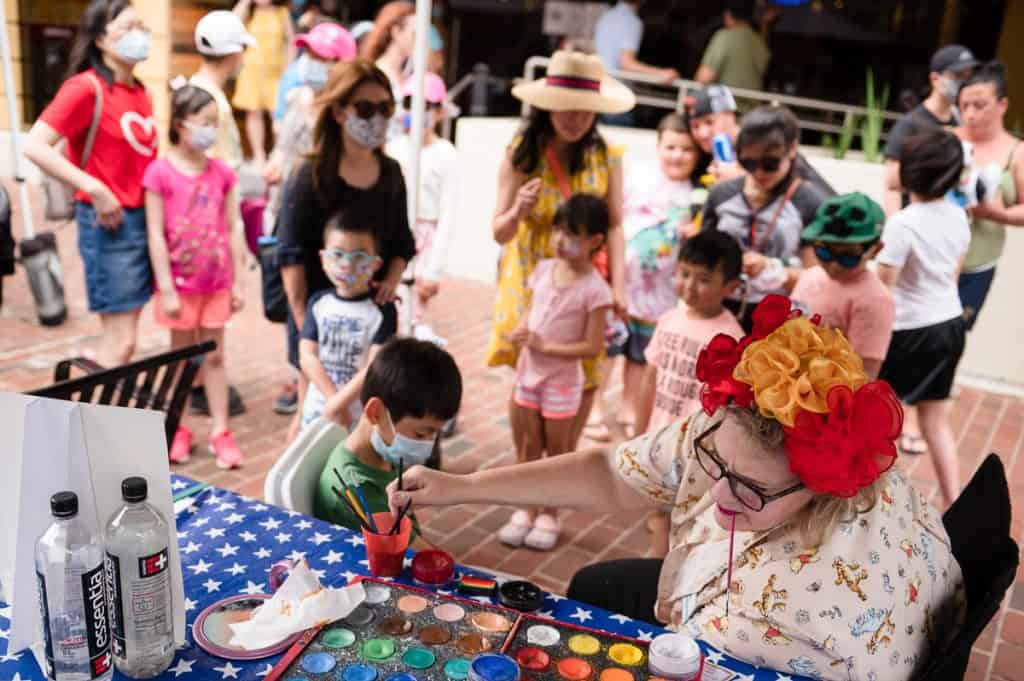 Live musical entertainment, street performers, artisans and gaming opportunities for all ages
Special to The Advocate 
  Thousands of people have made Malden Center their "go-to place" to visit every other Saturday this summer when the area is transformed into a street fair featuring live music, arts and gaming. Stage areas are set up in the Pleasant Street Parking Lot and on Malden City Hall Plaza while vendors and artists line the sidewalks with creative displays and a variety of items for sale.
  Malden's Summer Festivals will continue on Saturday, July 24 from 12-6 p.m. with a jam-packed lineup of entertainment. There will be a Pet Pageant – sponsored by Paws and Purrfection – on City Hall Plaza from 3-4 p.m. with Guest Judge Malden Police Chief Kevin Molis, a Bit Bar Pop-Up Arcade inside 22 Pleasant St. and a Mystery Pub Crawl starting at 5:30 p.m. in downtown Malden. Other highlights include a vintage clothing trunk show in the Pleasant Street Lot, mini-Escape room challenges, jugglers, magicians and a mini-golf hole challenge, all day from 12-6 p.m., as well as wine tastings from 4-7 at Malden Center Fine Wines and a Hawaiian Luau at Pearl Street Restaurant at 5 p.m.
  A special feature on July 24 will be 1891 Night from 3 to 6 p.m. on the Malden Public Library Lawn. The event will celebrate the 130th anniversary of the founding of the Malden Chamber of Commerce. There will be a Victorian costume contest and $18.91 specials at participating downtown restaurants.
  The Summer Festivals are sponsored by the Office of Mayor Gary Christenson, the Malden Redevelopment Authority and the Malden Chamber of Commerce. Remaining dates on the schedule are Saturdays, Aug. 7 and Aug. 21. Free parking is available at the CBD Garage (170 Centre St.) and the Jackson Street Parking Garage (7 Jackson St.).