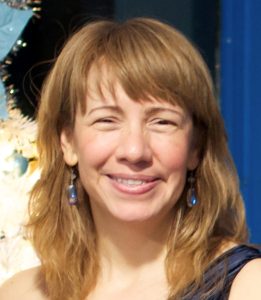 Special to The Advocate
  The Malden School Committee announced that Ligia Noriega-Murphy has joined the Malden Public Schools as Superintendent of Schools. After a thorough transition, her first day in Malden was July 1, 2021. Mayor Gary Christenson, on behalf of the committee, called the Superintendent-Elect to formally offer her the position after the committee vote in March. Without hesitation she accepted and expressed her gratitude to the Malden community and how excited she is to become a part of the Malden Public Schools family.
  Mayor Christenson said, "I'd like to personally thank my colleagues on the School Committee, the members of the superintendent screening committee led by members Jennifer Spadafora and Adam Weldai, and the entire community-at-large for the amount of hard work, thoughtfulness, and engagement that they brought into this process."
  Superintendent Noriega-Murphy has a long history in public education, having spent the last 26 years in the Boston Public Schools as a teacher, department leader, principal and assistant superintendent. She prides herself on finding and providing the tools for young people to succeed. Noriega-Murphy was excited about coming to Malden because of its diversity, the opportunity to build on communication and feeling of community, and the chance to strengthen teaching and learning across the district.