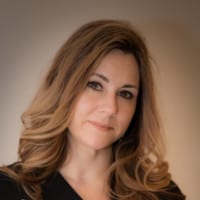 Nominated by Sen. Lewis for her leadership of Malden-based housing and homelessness-prevention org
  The Massachusetts Commission on the Status of Women (MCSW) recently announced the recognition of Housing Families Inc. (HFI) CEO Laura Rosi, Esq. as one of the 2021 Commonwealth Heroines of Massachusetts; she was nominated by State Senator Jason Lewis. HFI is a Malden-based housing and homelessness-prevention organization that also operates an academic and therapeutic program for children and adults. HFI is one of the largest operators of affordable housing and shelter for homeless and very low-income families in Massachusetts. The nonprofit organization recently expanded its services by opening its first-ever adult individual shelter in Malden.
  "I am honored to receive this award and incredibly grateful for Housing Families' staff and partners who have worked tirelessly during the pandemic to bring services to our shared community. Thank you to Senator Lewis for being a champion of our work and for his part in advocating for the much-needed Malden Individual Shelter," said Rosi.
  Rosi joined HFI as CEO during a period of difficulty for the community-based organization, and it has stabilized and thrived under her leadership. During the COVID-19 pandemic, HFI's Homelessness Prevention and Legal Services Program helped approximately 600 families remain housed and administered rental assistance to more than 200 families.
  "Especially since the onset of the COVID-19 pandemic, Housing Families and Laura Rosi have been working on the front lines in our community to address homelessness, housing insecurity, and poverty," said Senator Lewis. "Laura is a tireless leader whose hard work and vision have made incredible impacts in the lives of our neighbors and fellow residents."
  Rosi's passion for tackling issues with housing and homelessness began when she worked as an HFI Housing Advocate, helping families obtain permanent housing. This role provided Rosi with an understanding of the families' needs at a deeper level and enabled her to identify many systemic inefficiencies and inconsistencies tied to subsidized housing. This experience prompted her to become active in advocacy and policy. Rosi has been with HFI for more than 12 years. Before being appointed CEO in 2019, she served as HFI's Director of Homelessness Prevention and Advocacy.
  Rosi is a graduate of Suffolk Law School, and in her spare time she has worked on pro bono Domestic Violence and Special Education projects. Rosi is a board member of Metro North Housing Corp and also a member of the Real Estate/Affordable Housing Section of the Boston Bar Association.
  Each year, the MCSW invites all state legislators to nominate one individual from their district to receive recognition at the Commonwealth Heroines event. The recognition is intended to highlight the contributions of women who make a difference in communities across the Commonwealth. These women are not normally recognized by the media but perform acts of kindness every day to help those around them.
  The MCSW is an independent state agency that was legislatively created in 1998 to advance women of the Commonwealth to full equality in all areas of life and to promote their rights and opportunities. The Commission provides a voice for Massachusetts women and is comprised of 19 members who are appointed by the Governor, Senate President, Speaker of the House of Representatives and the Caucus of Women Legislators.