Lady Eagles Soar Past Greater Lowell, 4-2
  MVRCS Girls' Soccer welcomed Greater Lowell to Eastern Avenue on Tuesday. The Eagles secured their fifth win of the season after responding with four unanswered goals to take the 4-2 victory over the Gryphons. Reilly Hickey(Medford) and Alice Jones (Stoneham) each netted goals for the Eagles, while Hickey and Lucia Antonucci(Malden) added in assists in the victory.
  After being denied by Eagles' defense, the Gryphons found their equalizing goal towards the end of the first half, making the score 1-1 after MV opened the game with an early goal by Hickey, assisted by Jones. The Eagles started the second half strong when Hickey snuck two past the Gryphons' goalie to give MVRCS an edge. Jones got in on the fun when she netted one of her own off a pass from Hickey, to give the Eagles the 4-1 tilt. Despite a mishap that led to Greater Lowell's second goal, the Eagles went on to take the 4-2 victory over the Gryphons.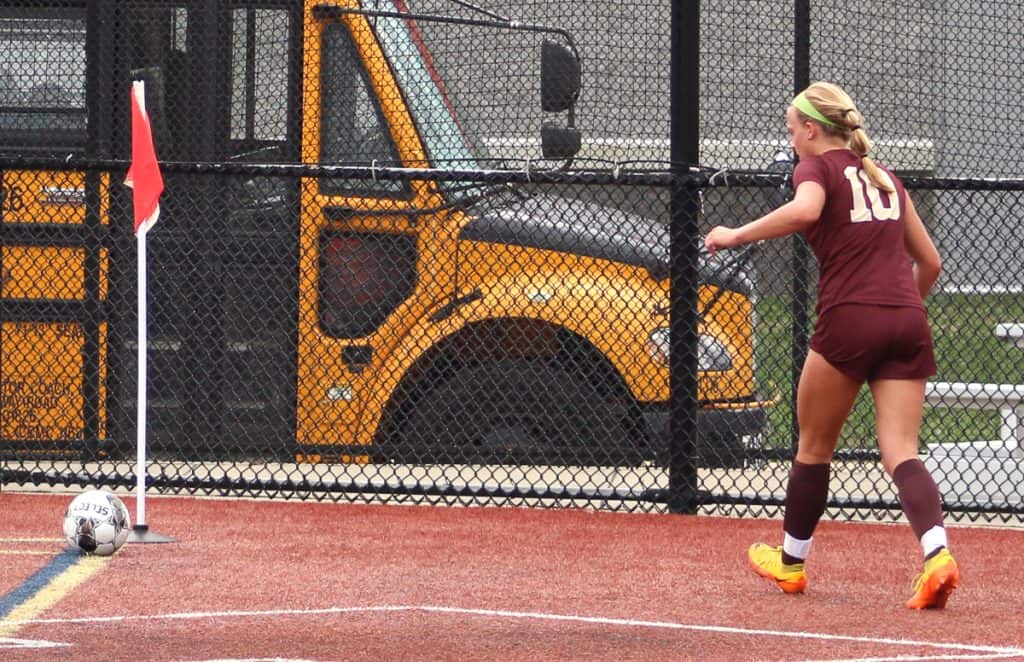 Lady Eagle soccer player Lucia Antonucci
Eagle Boys' Soccer Takes Down Lowell Catholic, 1-0
  The MVRCS boys' soccer team defeated Lowell Catholic, 1-0, on Monday afternoon at Eastern Avenue. The triumph improves MVRCS to 1-6-1 overall, and Lowell Catholic fell to 0-5-2.
  The first half saw Lowell Catholic creating a few scoring chances, all thwarted by Eagles' goalkeeper Cam Martins(Malden). MVRCS capitalized on the momentum from his stops later in the contest when Gui Silva (Malden) buried the eventual game-winner into the lower corner of the net right before the end of the first half. Silva netted his second goal of the season off a feed by 8th grader Wesley Rosell (Melrose).
  However, the Crusaders didn't go away quietly – MVRCS needed to keep the pressure at the goal line. Yasser Belatreche (Malden) played stellar in his new center back role, clearing many chances created by Lowell Catholic, to come away with the victory in the closing minutes. In goal, Martins finished with his first shutout of the season.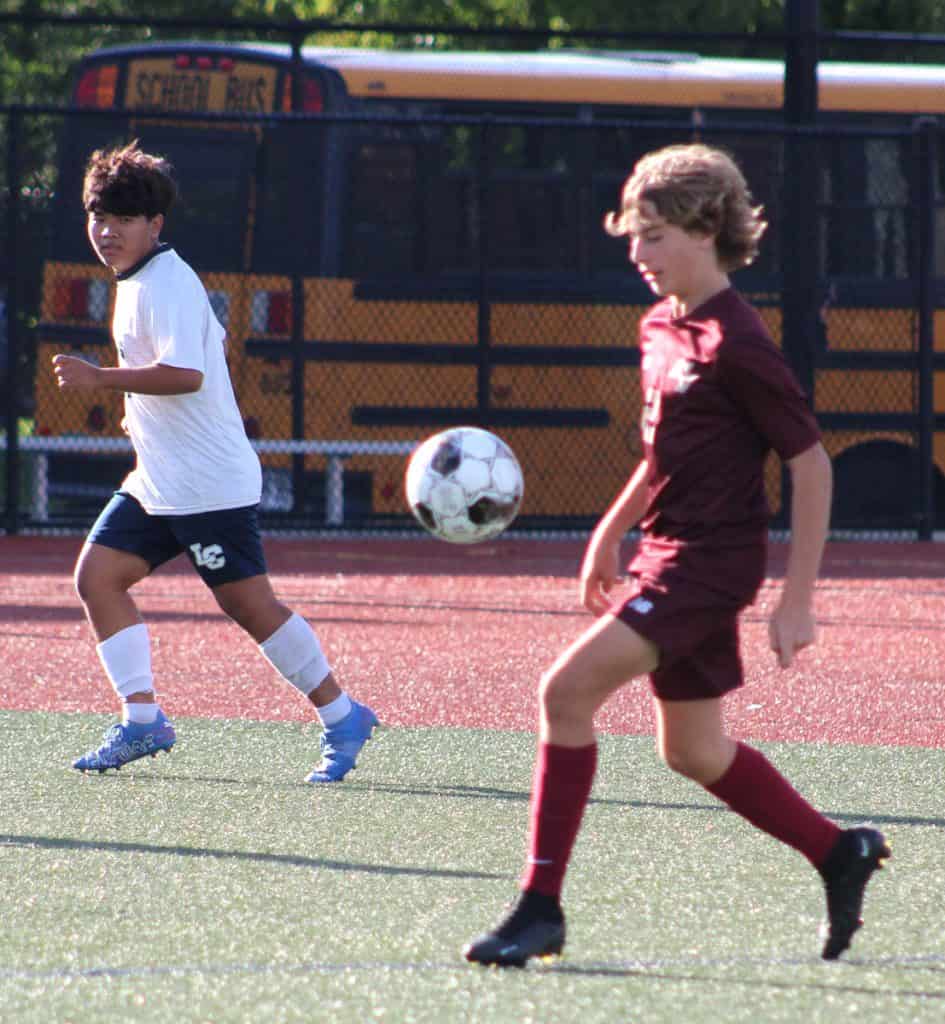 Eagle Wesley Rosell takes the ball upfield.