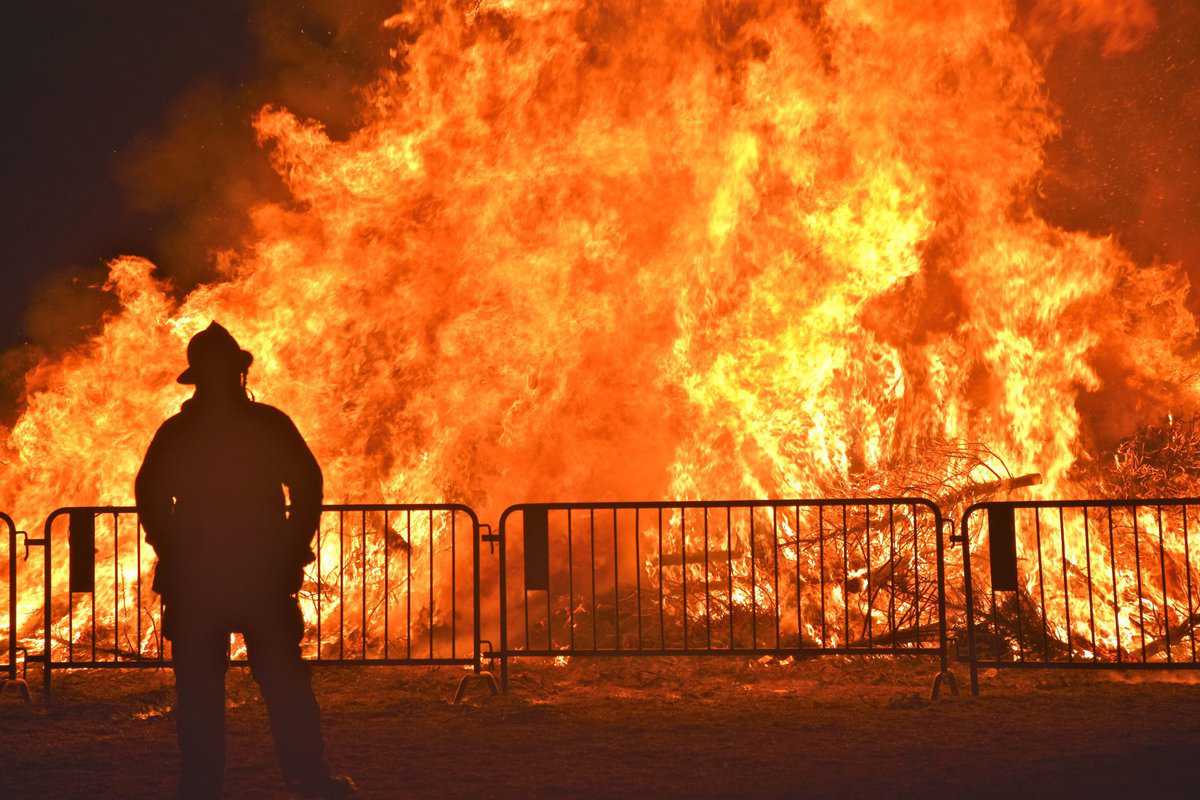 Mayor Carlo DeMaria is pleased to announce that the City of Everett will host the 2nd Annual Christmas Tree Bonfire on Saturday, January 6 at 5 p.m. at Seven Acre Park. Attendees will enjoy entertaining fire jugglers, a train ride around the boundary of the fire and complimentary hot chocolate, cookies and Polar Beverages from Mayor DeMaria and the City Council.
The Department of Public Works will work tirelessly and diligently leading up to the event to collect trees throughout the city to build the fire. The event will begin with a countdown as firefighters engulf the gasoline-covered trees with flames.
Last year Mayor DeMaria welcomed hundreds of residents and community members to Seven Acre Park for the City of Everett's first ever Christmas Tree Bonfire.
For more details on this event, please contact the Mayor's Office at 617-394-2270.