MSO first local jurisdiction to partner with Vera Institute of Justice on special unit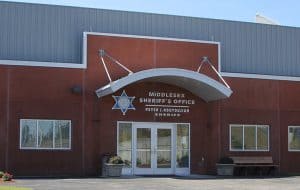 Middlesex Sheriff Peter J. Koutoujian today formally announced plans to open a new unit specially designed for young adult offenders at the Middlesex Jail & House of Correction.
Working with the Vera Institute of Justice and UTEC, a community-based program for young adults with histories of incarceration, the MSO will repurpose existing space at the Middlesex Jail & House of Correction to operate the unit for individuals ages 18- to- 24. The Middlesex Sheriff's Office is the first local jurisdiction in the nation to work with Vera to create such a specialized unit.
"The approach we've taken historically with this population is not working," said Sheriff Koutoujian. "It's not in the best interest of our communities, these individuals or their families to continue down this path. New approaches – based on scientific research and proven practices – are required for us to break the cycle of incarceration these young adults find themselves trapped in."
As part of a review of the Commonwealth's justice system in 2016, the Council of State Governments Justice Center (CSG) found 18-to 24-year-olds released from Massachusetts correctional facilities have higher recidivism rates than older offenders. CSG reported 52% of those released from houses of correction and 56% of those released by the department of correction were re-incarcerated within three years.
Nationwide, 18- to 24-year-olds comprise 10 percent of the population, but account for 21 percent of all individuals admitted to adult prisons each year. Recently, Vera worked with the Connecticut Department of Correction to create its 70-bed young adult unit at the Cheshire Correctional Institution.
"We're excited to be working with Sheriff Koutoujian, Special Sheriff [Shawn] Jenkins, and the team at the Middlesex Jail & House of Corrections as they reimagine their approach to working with incarcerated young adults," said Alexandra Frank, Senior Program Associate at the Vera Institute of Justice. "This project goes beyond simply improving living conditions for young people, and seeks to transform facility culture for everyone who lives and works in their facility. By providing meaningful opportunities for young adults to be successful and investing in their potential, supporting and reimagining the role of staff, Middlesex Jail & House of Corrections is transforming the current correctional culture to promote equity, accountability, restoration, and healing – a goal we should all applaud."
The focus on young adults is not new at the Middlesex Jail & House of Correction. Since 2012, members of UTEC's Streetworker program have been a constant presence at the facility, meeting with young adults preparing to return home to the Greater Lowell area.
"Thanks to the leadership of Sheriff Koutoujian, we are excited about the opportunity to bring more of UTEC's services behind the walls as part of the new young adult unit," said Gregg Croteau, UTEC's executive director. "Building upon our existing collaboration, this unit will enable UTEC to integrate more of our education, job training, and even counseling services. Connecting with young adults before release helps us all improve their opportunities for success, and ultimately reduce recidivism, when they return to the community."
In preparation for the young adult unit's opening, the MSO, Vera and UTEC are undertaking an exhaustive planning and implementation process, which has already included data collection, collaborative onsite research, and visits to the Cheshire Correctional Institution. Over the coming months, staff members selected to work in the unit will undergo specialized training, a process will be established to identify and screen participants, and a finalized design for the unit will be completed.
"I want to thank Vera and UTEC for working with us on this initiative and all our staff members who have lent their voices and experience to this process," said Sheriff Koutoujian. "With this effort we are truly reimagining corrections.  We believe this will be an innovative, cutting edge unit that will change lives for the better."
The unit will open in February 2018, with an initial focus on young adult offenders from Merrimack Valley communities served by UTEC.