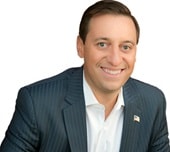 In late June the Massachusetts Senate passed legislation to invest $300 million in municipal transportation projects and selected statewide transportation infrastructure projects. The bill, An Act financing improvements to municipal roads and bridges, authorizes $200 million for municipal roads and bridges through the Chapter 90 program and $100 million to support statewide projects to address congestion, support electric vehicle infrastructure and improve public transit.
  "Safe roads, reliable bridges, and modernized transit infrastructure made possible through this bill exemplifies the Senate's approach to public transportation," said Senate Transportation Committee Chair Joseph Boncore. "The economic impacts of the COVID-19 pandemic has made the need for this funding more urgent. These investments will provide critical funding for shovel-ready transportation projects in our cities and towns, create jobs, and support local and regional economies."
  The bill includes the following components:
$200 million in Chapter 90 funding for cities and towns for projects to maintain, improve and repair roadways, bridges, sidewalks and bikeways; this includes $14.9 million for Boston, $2.78 million for Cambridge, more than $771,000 for Revere and over $276 thousand for Winthrop.
$25 million for the Municipal Small Bridge Program to support replacement or preservation of structurally deficient local bridges critical to local communities and not eligible for existing federal aid programs.
$25 million for the Local Bottleneck Program to address localized traffic bottlenecks and invest in infrastructure to reduce congestion, improve traffic flow and reduce idling and greenhouse gas emissions.
$25 million for Electric Vehicle (EV) infrastructure to support municipalities and regional transit authorities in their efforts to install EV infrastructure and purchase EVs and zero-emission vehicles.
$25 million for Transit-Supportive Infrastructure to create dedicated bus lanes, enhance bus stops and train stations, support passenger safety, upgrade technology and modernize infrastructure to meet demand and increase frequency of public transit services and improve access to public transit.
  The bill was also passed by the House in late June, and it was enacted by the Legislature on July 2. Governor Charlie Baker signed the bill on July 2.