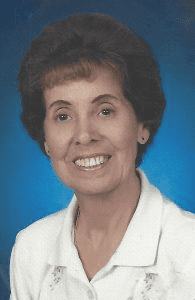 Family & friends are invited to attend a Visitation on Wednesday, June 30th from 10:00 a.m. to 12:00 p.m. (Noon) in the Vertuccio & Smith, Home for Funerals, 773 Broadway (Rte. 107) REVERE, Vita A. Radway AKA Vita A. Marotta, formerly of Revere, who passed away in Lynnfield, on June 25th, following a lengthy illness. She was 93 years of age. Her Funeral Service will be conducted in the funeral home at 12:15 p.m. & immediately followed with interment in Holy Cross Cemetery, Malden.
  Vita was born in Revere and is the daughter of the late Leonard and Catherine (Darone) Radway. She was second oldest of 5 children. Vita was a long-time resident of Lynnfield; she shared her home with her brother Arnold and her nieces and nephew. Vita and Arnold raised their 6 great-nieces and nephew after a tragic accident claimed the life of their mother and their niece, Cynthia Flint. Vita very much enjoyed having all of her family around her and treated everyone she knew as family. Following the family tradition, she always cooked Sunday dinners, and everyone looked forward to her famous meatballs. To everyone that knew and loved her, she was known as 'Aunty', a loving and caring woman who truly enjoyed helping others. During the early parts of her life, she enjoyed traveling to Hawaii, a place where she would visit often and form life-long friendships. Vita worked most her life at the Department of Employment & Training in Boston, a career that spanned 20 years. She lived in Revere during the early years of her life when her parents came from Italy. The family later moved to Lynnfield in 1945.
She is the wife of the late William A. Marotta. Devoted sister to Arnold P. Radway of Lynnfield & the late Anthony G. "Tony" Radway, Vivian "Millie" Radway-Flint & Phyllis LeTourneau. Dear daughter of the late Leonard & Catherine (Darone) Radway. Cherished grandaunt & surrogate mother to Jennifer Connell, Rian Connell, Sharane Connell-Anderson & Brian Anderson, all of Lynnfield. Loving grandaunt to Christina Passanisi of Saugus, Danielle Passanisi & Bianca Passanisi, both of Lynnfield. Also lovingly survived by her great grandnieces & nephews, Hunter & Poppy, both of Lynnfield, Angelo, Briella & Janessa-May, all of Saugus.
  In lieu of flowers, remembrances may be made to Care Dimensions Hospice, 75 Sylvan St., Danvers, MA 01923.