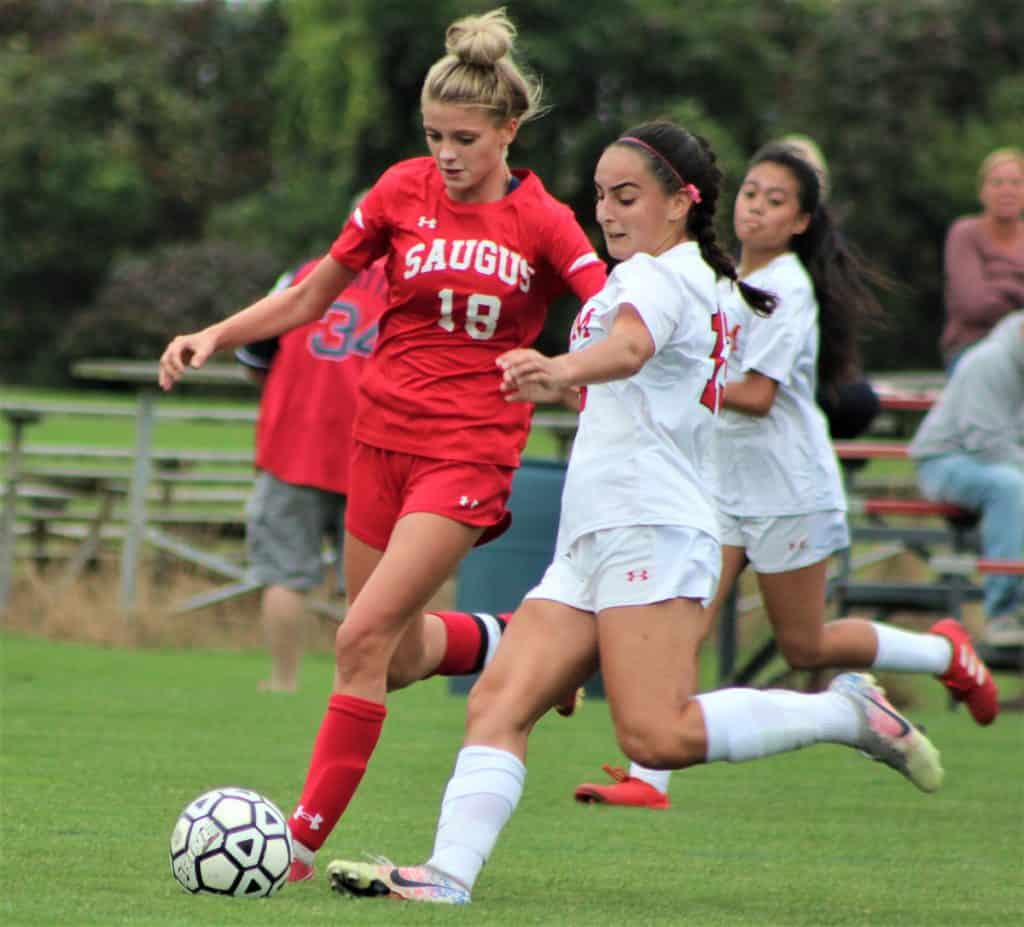 What turned out to be a very up-and-down regular season for the Saugus High School girls' soccer team culminated in a postseason bid. The Sachems captured the 33rd position in a field of 44 teams in the statewide Div. 3 tournament. Saugus ended the regular season with an overall 10-8 record (6-4 in the Northeastern Conference).
  It was a rollercoaster ride, as the team got off to a torrid 5-1 start before going 5-7 the rest of the way. Despite losing three of their final four regular season games, the Sachems showed an ability to hang with the better teams during that stretch. They lost a competitive 3-1 affair at highly ranked Danvers back on Oct. 18 and fell short in tight, low-scoring losses to playoff teams Marblehead (2-0) and Peabody (1-0) to close out their 18-game schedule. In general, Saugus was dominant in its 10 victories, outscoring the opposition by a 47-8 margin in those contests.
  The Sachems made the long trip to Cape Cod on Thursday (after press deadline) to take on the No. 32 Sandwich Blue Knights. Sandwich finished with an overall mark of 7-5-4. The winner of Thursday's game moved on to face top-seed Norwell in the opening round of the field of 32. That game was scheduled for Saturday.
Boys miss playoffs
  The Saugus boys' soccer team finished its season 5-13 overall and came up short of a postseason spot in Div. 3. The Sachems were 54th in the state power rankings, 10 positions shy of a tournament bid.