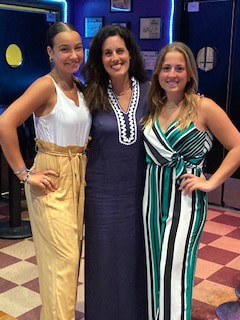 Sachems Tennis Senior Captain Lanna Queiroz with Coach Kristen Gerety and Senior Paige Prezioso.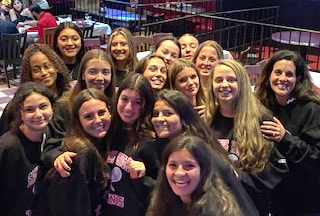 The SHS Sachems Tennis Team are, from left to right, back row; Alex Couseillant, Rachel Rivas, Cadence Callahan, Lily Comeau, Madison Casaletto, Lanna Queiroz, Amelia Pappagallo, Paige Prezioso, Wiktoria Biegun and Coach Kristen Gerety.   Shown front row, same order; Sami Sarnacchiaro, Morgan Belyea, Ashleigh Moore, Madi Riera, Rayaan Jubeili and Diane Jubeili.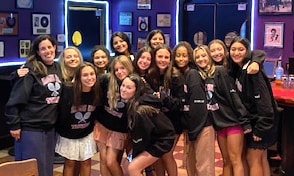 Enjoying the annual banquet, were, back row, left to right; Coach Kristen Gerety, Wiktoria Birgun, Sami Sarnacchiaro, Rayaan Jubeili, Diane Jubeili.  Pictured front row, same order; Lily Comeau, Amelia Pappagallo, Madison Casaletto, Madi Riera, Ashleigh Moore, Alex Couseillant, Cadence Callahan, Morgan Belyea and Rachel Rivas.